Elka Synthex Synthesizer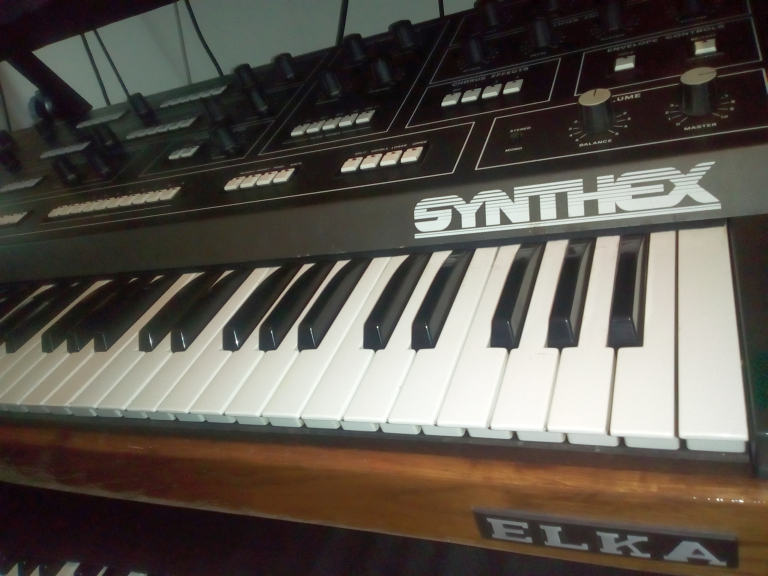 I have nothing much to offer here, except some code EPROM images for two versions of the firmware suitable for use in the Rev 1 unit pictured. These had four 2516 EPROMs, with the CPU data and address lines connected to the chips in an unusual way, thereby scrambling the data if you read it out using normal connections. So the designers would have had to pass their code image through some sort of software or hardware adapter that would scramble the address and data lines to the chips for programming. Unfortunately, I was not able to read one of the EPROMs from the version 0.4 code. The P1.4 EPROM seems to have stopped working, so I have not included any data from it. The last 4 digits of the file name are the 16-bit checksum of the file data.
Here is an archive containing two different versions of the Synthex Rev 1 firmware. The EPROM labels indicated V.4 and .5 These are images of the data as a normal EPROM programmer would read them, not as the Synthex 6502 would see the data. To make any sense of the data in these EPROMs, you would need to un-scramble it first. This code is from the early Synthex which had four 2516's, and would not work in the later units, which used 2532's.
Please note: The information provided here is not guaranteed to be accurate. I will not be responsible for any damage to synthesizer circuitry caused by its use.